Volume Up Tray
Patented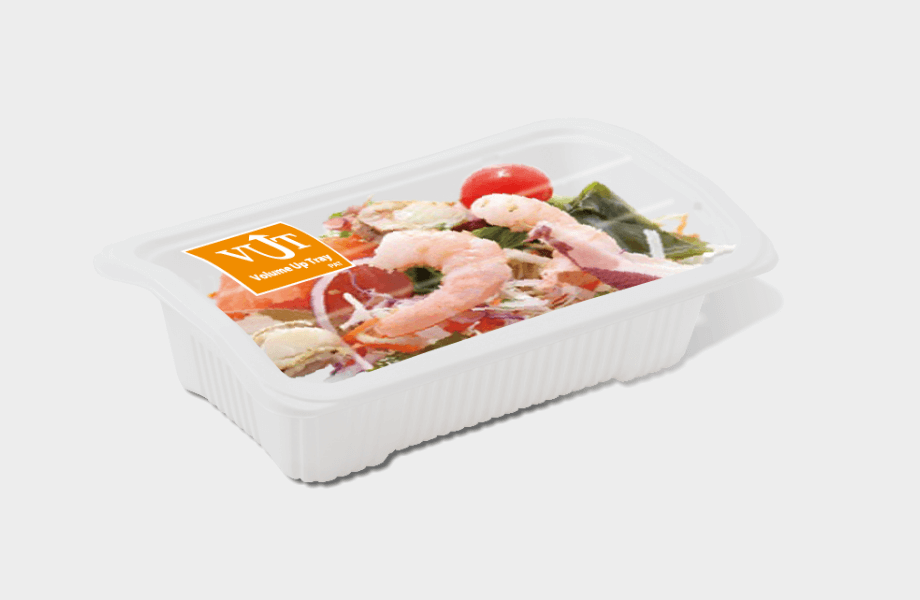 The top seal packaging looks voluminous.
With the flange raised on both sides (trapezoidal, arc, etc.), the top seal packaging can look larger and deeper, in spite of the difficulty of achieving a three-dimensional appearance.
Product Catalog (PDF) Download
Features
A film lid (heat seal) that replaces the sheet lid and shrink film improves the sealing performance and reduces weight.
Film applied to the non-flat tray flange for hermetic sealing contributes to a longer shelf life and reduction of food loss with MAP.
Though it is a top seal tray, it can produce an impression of volume in the same way as a sheet lid.
In combination with the MicroSteamer, self-venting is available during heating in a microwave oven.
Application
Prepared food, boxed lunches, pasta, desert, meat, fruits, vegetables, etc.
Basic Shape
Related Product