Flexible Packaging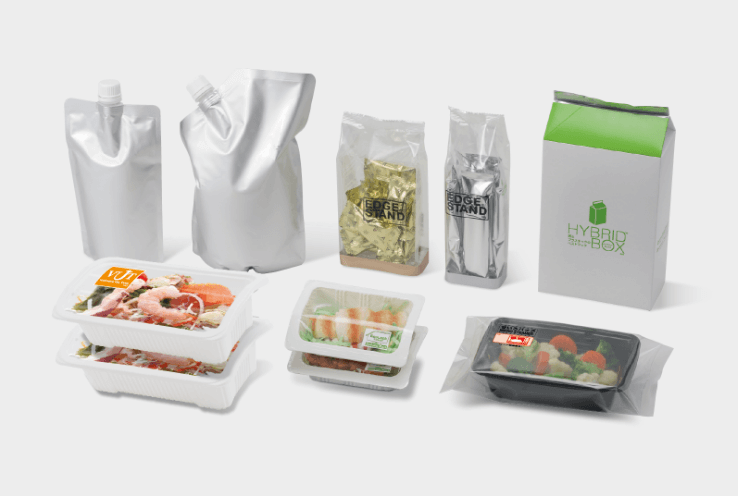 Convenient and thin. Easy to use and ecological.
Being made of plastic film, paper or other highly flexible material, flexible packaging can be widely used for food, cosmetics, daily household items, etc. Its features are diverse including having a barrier to oxygen, fragrance retention, hygiene, easy opening and suitability for auto packaging. With a growing emphasis on eco-friendliness, many clients are using our lighter and more compact flexible packaging.
Characteristics of our flexible packaging
We focus on the development of our original products. Based on universal issues on flexible packaging and those from clients, development staff are leading the creation of packaging that will be needed in the next generation.
We are also actively involved in the planning and manufacture of general packaging including single-layer and laminated film, offering a proposal that suits your needs of design, material composition, and shape.
Please feel free to ask us about analysis of your market sample and its suitability for your packaging machine.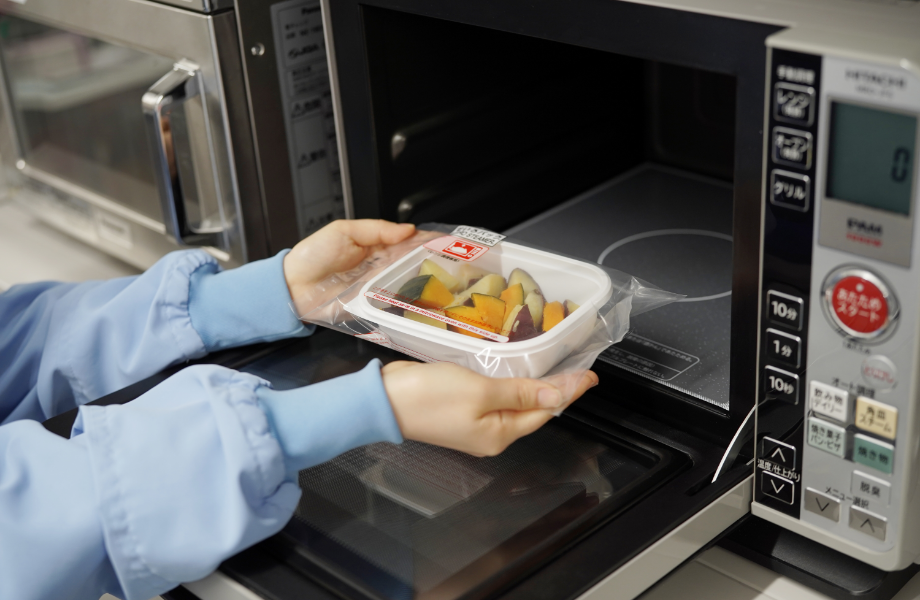 Selected Products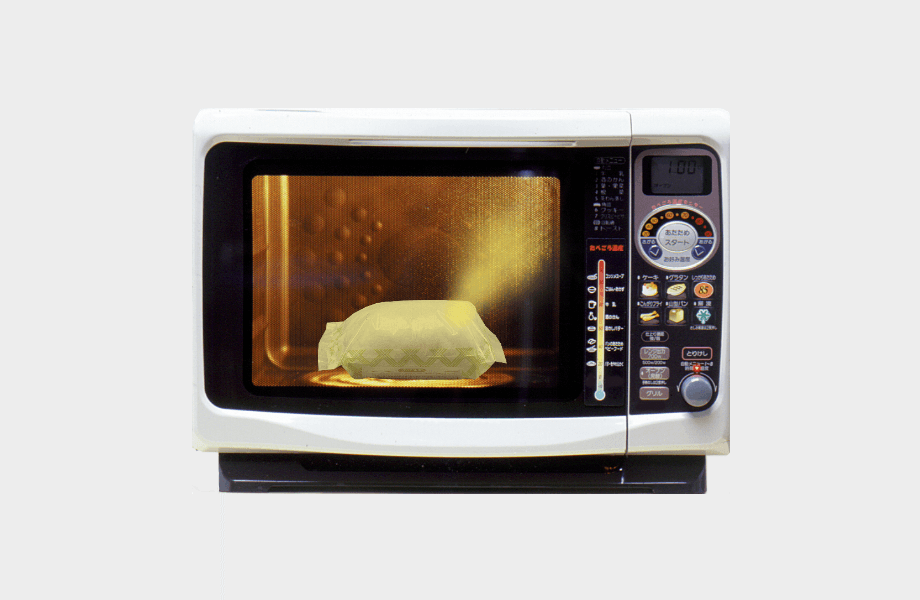 MicroSteamer
Easy and convenient microwavable packaging
This packaging uses the difference in thermal expansion between the laminated layers to automatically open the steam vent in the non-heat-sealed area, evenly heating the food all over. It can be used for various chilled and frozen foods.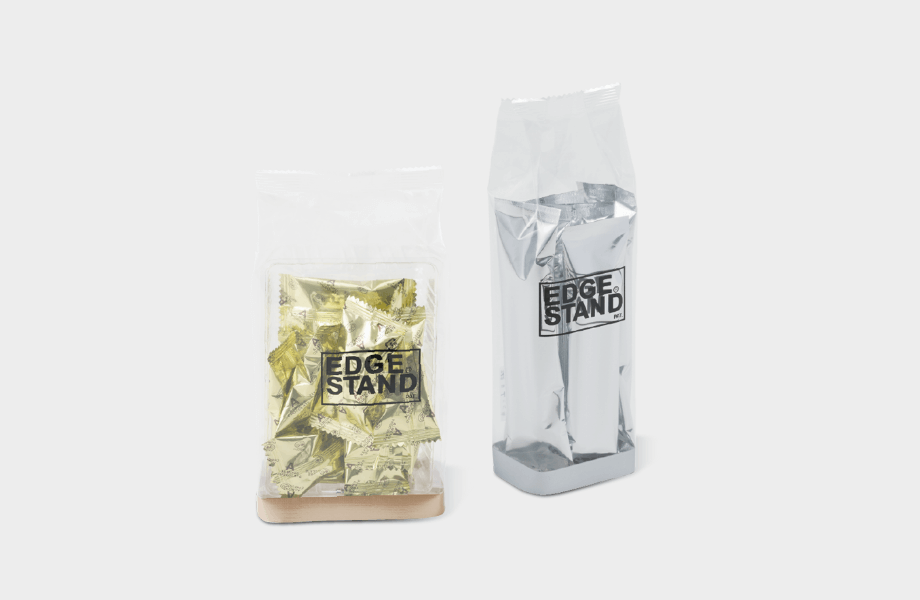 EdgeStand
Winner of the Good Design Award.
Eye-catching on the shelf
This gusseted stand-up pouch is specially designed to increase self-standing strength, featuring a skirt-like fold acting as a foundation around the bottom. EdgeStand is available in a pillow packaging machine.