Shaped Pouch/Spout Pouch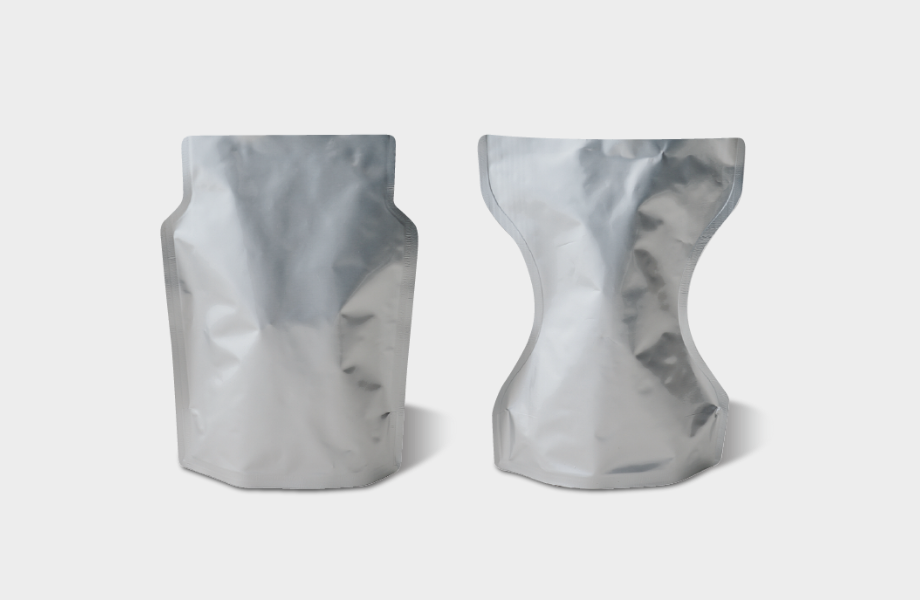 Due to the unique shape of the pouches, the products on the shelves stand out.
Three side seal bags and stand-up pouches with a unique shape can be manufactured through the cutting process to improve not only the graphic design but also the ease of holding and originality.
Features
We offer shaped bags of various compositions, including the use of aluminum foil and transparent vapor deposition.
We can also offer both a design and bag shape.
Packaging can either include or exclude a spout.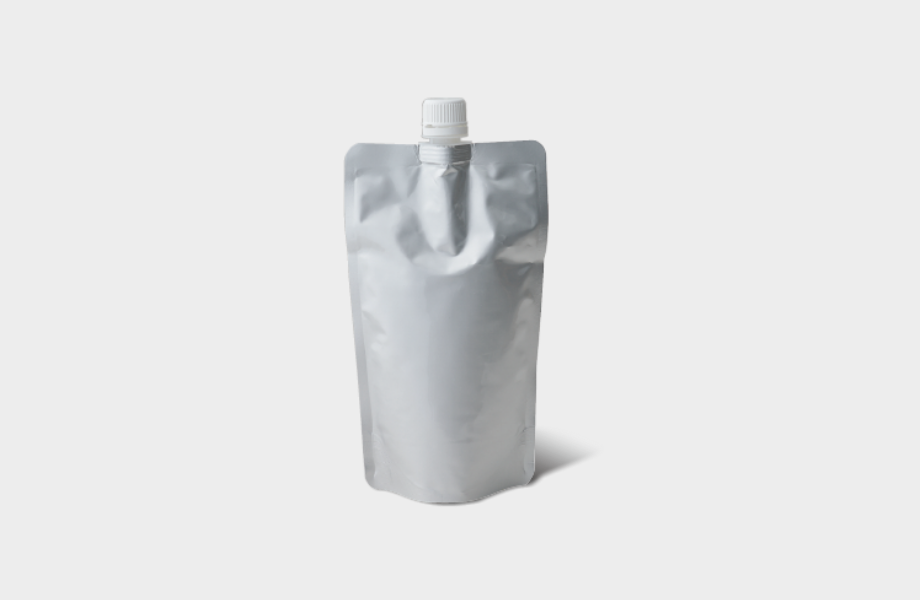 Related Product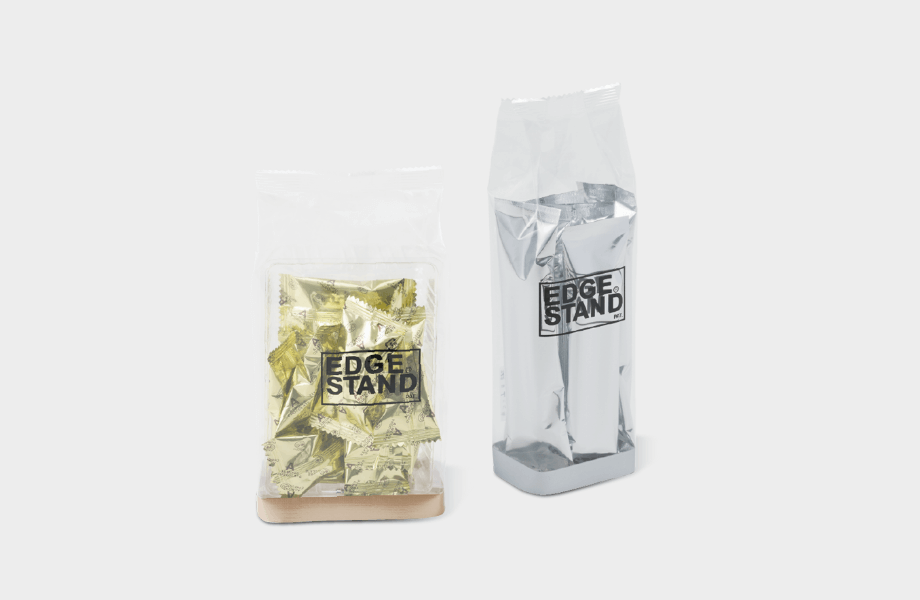 EdgeStand
Winner of the Good Design Award.
Eye-catching on the shelf
This gusseted stand-up pouch is specially designed to increase self-standing strength, featuring a skirt-like fold acting as a foundation around the bottom. EdgeStand is available in a pillow bag packaging machine.