Hybrid box
Patented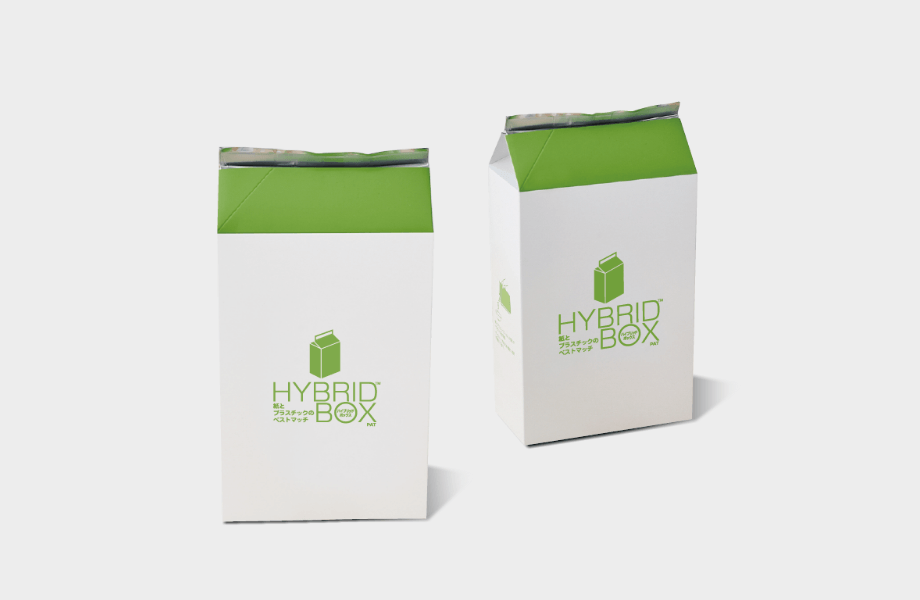 This packaging feels new with a paper box and a film bag joined together.
The plastic film bag is bonded to the inside of the gable top paper box to join them and make the push-pull spout functional.
Product Catalog (PDF) Download
Features
As the paper box and the film are joined, you can open the inner bag and easily pour the contents by cutting the gable top film flap.
After pouring, you can reclose the carton simply by pushing back the triangular spout.
The bottom of the film bag floated inside the carton has a cushioning effect on the contents vulnerable to impact.
The packaging has both advantages of a paper box (attractive appearance on the shelf) and plastic film (multifunctionality like having a barrier to oxygen).
You can separate the film bag from the paper box to dispose of them separately.
Application
Cereals, snacks, potato chips, pet food, etc.
Example of material composition
Paper box: Coated cardboard
Plastic film bag: Single-sided heat seal OPP// VMCPP
Automatic packaging system
*The system is under development.
Related Product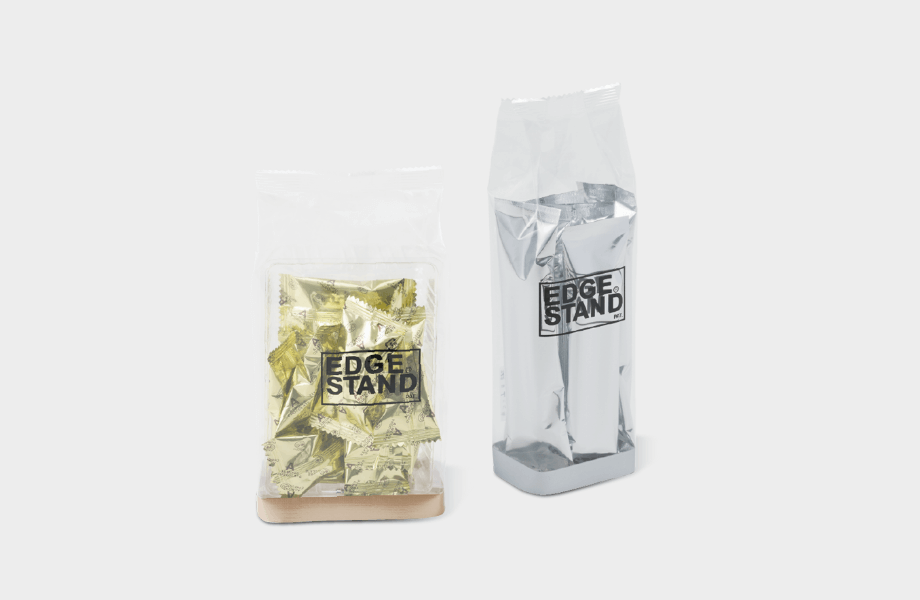 EdgeStand
Winner of the Good Design Award.
Eye-catching on the shelf
This gusseted stand-up pouch is specially designed to increase self-standing strength, featuring a skirt-like fold acting as a foundation around the bottom. EdgeStand is available in a pillow bag packaging machine.