General Packaging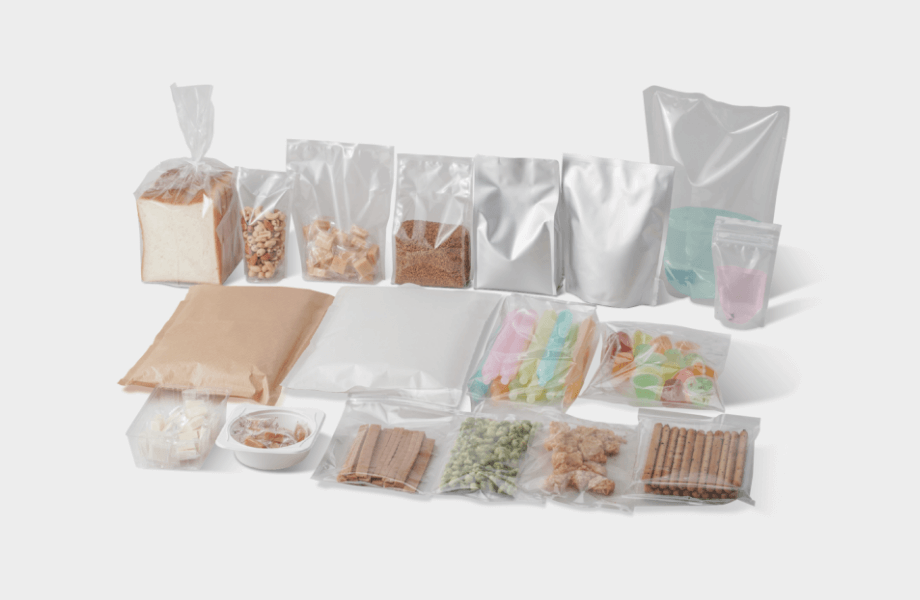 General Packaging Materials
We offer a wide variety of flexible packaging to suit your needs.
To serve you quickly, our system is ready to supply both roll stock and bags, items for food and non-food, and single layer and lamination, allowing us to make a proposal from the planning stage.
Features
According to the required functions, our sales and technical staff offer a proposal about the optimum material composition.
Our in-house designers can offer a design proposal.
Our products cover a wide range of items from cost-conscious single layer items to multi-layer items for liquid filling.
To be ready for a variety of forms, we have a bag manufacturing line. The line can handle both heat sealing and hot wire sealing.
We are happy to have a face-to-face or online meeting to discuss your needs upon request.
For top seal packaging trays, we can offer a proposal of both film and tray based on the verification of sealing performance and ease of peeling and supply them.