EdgeStand
Patented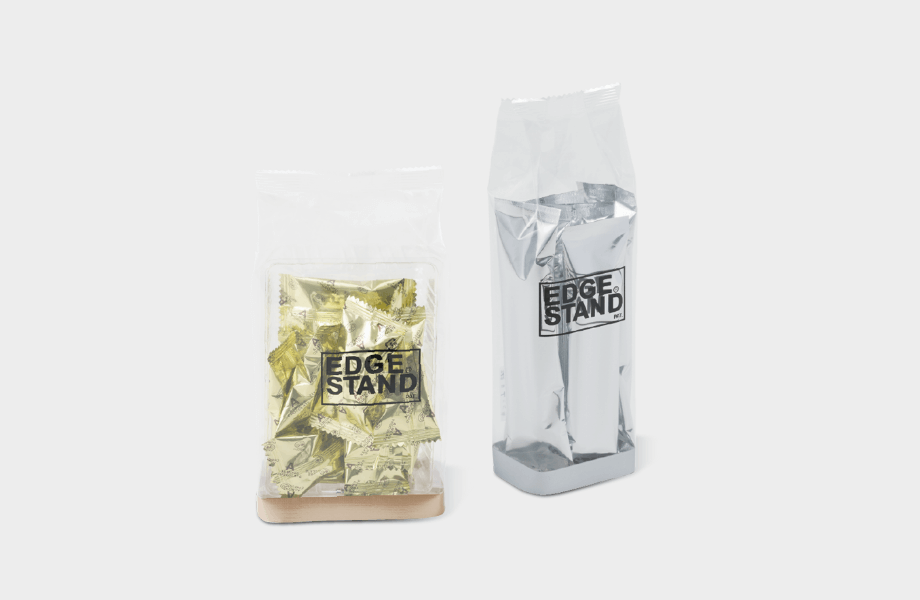 Stand-up pouch compatible with pillow packaging
Stand-up pouch with a special structure to increase self-standing strength, featuring a skirt-like fold acting as a foundation around the bottom.
New inline packaging system now available!
Read more about the system
Product Catalog (PDF) Download
Winner of a Good Design Award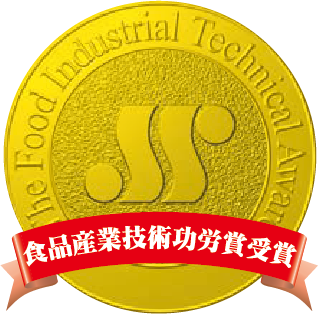 EdgeStand won a Good Design Award for its unique structure and functionality.
Presented by the Japan Institute of Design Promotion
Commonly called "G Mark"
Features
Self-standing
The skirt around the bottom of the pouch is integrated into its sides to increase the self-standing ability.
Contents
The entire pouch including the skirt, is made of a sheet of laminated film, being suitable for solids, granules, powder, etc.
Material composition
General-purpose film can be used. Example: PET//CPP
Environmentally friendly
Weight reduction is easier compared with a plastic container or metal can, and the inclusion of paper
is under consideration.
Filling
This packaging allows FFS for a pillow pouch with roll stock.
Roll stock film with a fold is used (offline system). The inline system using general film is a new addition.
-> For details, please see "Inline Packaging System.")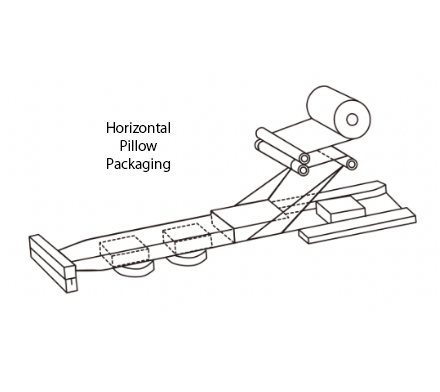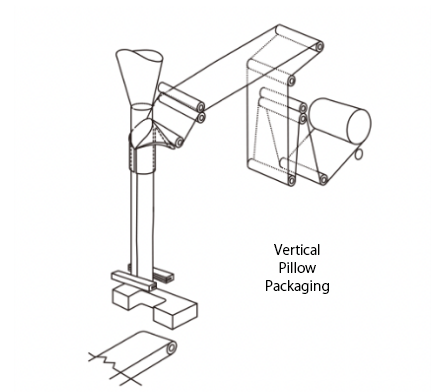 Related Product