EcoLook
Design registered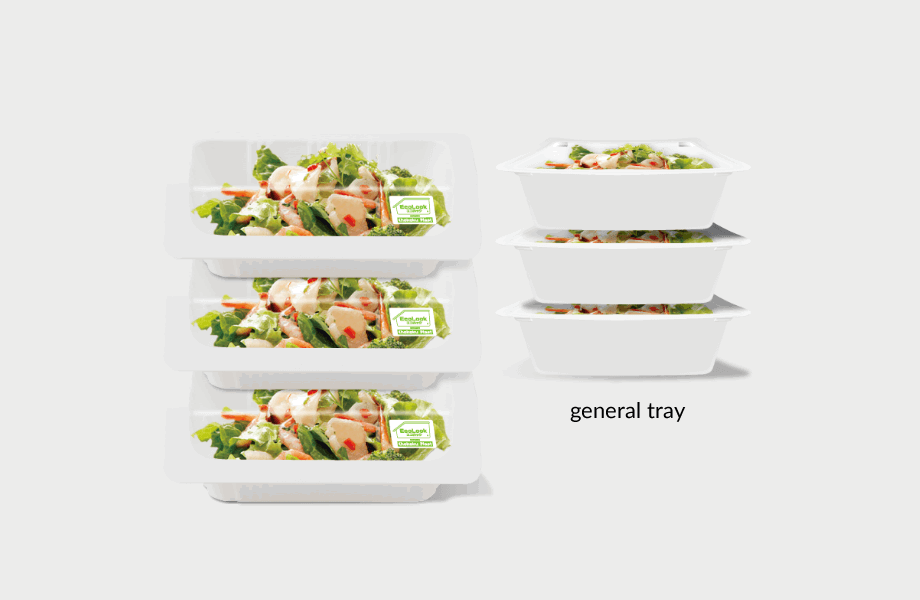 Top seal packaging made more eye-catching
Going beyond the conventional concept of a flat flange, the front side is cut at an angle to catch the consumer's eye when viewed from diagonally above.
The tray allows hermetic top sealing, offering both environmental friendliness (Eco) and eye-catching impact (Look).
Product Catalog (PDF) Download
Features
A film lid (heat seal) that replaces the sheet lid and shrink film reduces weight and volume (Eco).
Film applied to the non-flat tray flange for hermetic sealing contributes to a longer shelf life and reduction of food loss with MAP (Eco).
The tray attracts the consumer's attention from the front, and the contents are easily visible even when stacked (Look).
The film lid looking three-dimensional can reduce the artificial appearance of the tray (Look).
In combination with the MicroSteamer, self-venting is available during heating in a microwave oven.
Application
Prepared food, boxed lunches, pasta, desert, meat, fruits, vegetables, etc.
Basic Shape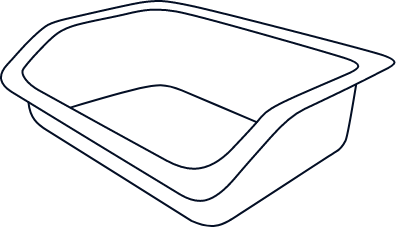 Packaging System
We offer a heat seal system compatible with EcoLook.
Related Product